Foreword: This article is written for a Roadster/MX-5/Miata audience. Your experience may differ with a different car make and model. Please consult your local experienced locksmith for better details about which key types could possibly work with your car.
This a follow-up to the Comprehensive Guide written to explain how to look for keys for the NA and non-chipped NB Miatas. If you're looking for details about what codes will fit your car, please refer to that guide.
In this article, I will basically break down all the different key styles I have collected by make and model and explain features and characteristics for each one.
If you would like to see more pictures, check out the link to the fashion keys catalog.
Each key has detailed photographs of what they look like front and back.
Without further ado, let's get started.
Clover Co., LTD. is the company that produces some of the most recognizable fashion keys within the Miata community, one of which being the "Queen". Their fashion key line is aptly named "Royal", which signifies that these keys are something of a higher class. If the key has a gold color, it is not painted but rather gold-plated.
Royal Clover "Queen"
The Queen comes in four different colorways:
Silver head, silver body
Gold head, gold body
Silver head, gold body
Gold head, silver body
However, there are also 3 different variations of the inlay for the head of these keys. The text can read:
"ROYAL CLOVER • ROYAL CLOVER"
"DUETTO KEY • 25 DOLLARS • AUSTRALIA"
"ELIZABETH II • 25 DOLLARS • AUSTRALIA"
There's actually a good reason for this-  these keys are actually modeled after the Austrailian 25-dollar 1/4 ounce coin.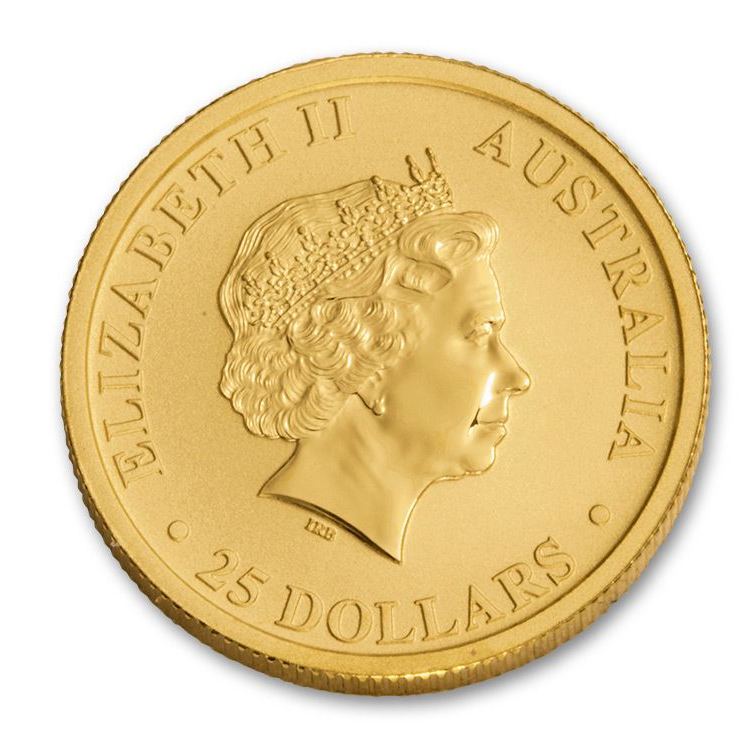 I wouldnt say one of these is particularly more rare than the other. They are all equally as difficult to come across- it's just that nobody has really bothered to pay attention to details.
The back of the key almost looks like the back of a watch… It's just simply sublime to look at.
This key is very weighty- it tips the scale at 20 grams, which is almost double of what a normal key weighs (approx. 11 grams).
This durability is what a lot of people look for in a robust key like this. Royal, indeed.
Royal Clover "Unicorn"
There's actually a funny thing about this key- there are variations of this key body with different head inlays, but the most recognizable one is the Unicorn.
The other variations usually have generic words like "Made for" followed by the Eunos or old-school Mazda logo.
Regardless of the style, this key is coveted for its light feel, weighing in at only 8 grams.
Royal Clover "Fancy"
This key is a heavy one just like the Queen, weighing in at 20 grams.
They feature a minimalistic oval smooth-filet head featuring a scripted "Fancy" inlay with pearlescent colors.
There are basically 4 different colorways I've ever seen for this key:
All of these colors usually have some kind of pearl accent to them, with the purple ones having a gold warmth to it.
The body comes in polished silver or gold-plated.
Royal Clover "Cameo"
This key is just as weighty as the Queen and Fancy keys, coming in at 20 grams.
It features a cameo motif of a woman looking off to the left. She is surrounded by artificial gems and an ornate trim engraving.
They seem to come in two different head and body variations:
Red head, gold body
Blue head, brushed silver body
These are modeled after Victorian-era cameo silhouette brooch that women would pin against their collar.
FUKI Co., LTD produces a lot of basic utilitarian keys, but when it comes to fashion keys, they make some of the coolest ones on the block. Their primary focus with fashion keys lies with the Playboy franchise and their Playboy Bunny logo – they produced keys with the Playboy Bunny silhouette in various forms and finishes. However some of the other fashion keys they have made are just downright fun and playful.
FUKI "Playboy Bunny"
There's so much clout in this key in this day and age that there's no way to ignore it.
It features a polished gold-plated finish and an attached matching loop-and-chain.
It weighs in at 11 grams.
The amount of coolness that emits from this key was so awesome that I bought it on impulse…
…that was before I realized that it wasn't a key that would fit my car. LOL
FUKI "Gorilla?? No, Penguin!!"
This adorable gold-plated key has a penguin motif that spins on an axis.
The penguin is fully colored all around with yellow, white, red and blue enamel paint.
Oh, and one side has a female penguin and the other side has a male penguin with their respective scriptures that designate which side is usually theirs.
The text reads "[SHE] GORIRA?? NO. PENGUIN!!".
This thing was so adorable that when I came across it twice, I didn't hesitate to purchase it both times.
I'll be listing one for sale and keeping the other.
Weighing in at 14 grams, it also feels nice in the hand and fun to fidget with.
ZOOM (no relation to Zoom Engineering) produces some really weird but really fun and quirky keys- it is a bit less serious in tone of a fashion key than Clover's Royal line.
ZOOM loves to focus more on lively colors and recognizable silhouettes (I remember coming across a beach ball one, fully colored), so if you want to stand out, you would get yourself one of their keys.
ZOOM "Infinity"
This key is an elusive one – Adam of RevLimiter even stated back in 2015 that he has "only seen one for sale on Yahoo Japan once. It's crazy rare."
When I saw the chance to jump at this one, I took no risk and went all-in.
It is a lovely and smooth key to hold. It weighs in at 11 grams, so it's not much different in weight than a normal key.
The beauty is found in the muted-ness of the design. It harks back to the square-head days of the early 1990-1993 Miata keys.
It has a wonderful touch of elegance to it with an infinity symbol on one side and "ZOOM" present on the other side at the bottom right corners of the head.
Mazda
It seems that Mazda Corporate of North America issued special keys made specifically for them. I'm not sure of the history behind all of this, but I happened to stumble upon and acquire one of them.
This one is by far the strangest key I've ever collected.
I picked it up at auction and the seller was picking apart an estate, so he couldn't tell me anything about it.
It seems to have been distributed by Mazda of North America, seemingly to exclusive clientele.
The key came in this envelope that warns the owner that an experienced locksmith needs to cut the key because only they can accurately index it.
Whatever it is, it's really rad and it does fit the Miata.
I was going to turn it into a spare key for my wallet because it's so flat, but it's in such excellent shape that I have to let it go to a new home. I can't bear to cut it.