Spring Sale!
Take advantage of Heartbeat's super-duper rare sale event from May 30th thru June 7th!
Quick update…
For those following me on Instagram and Facebook, you may have noticed that the Persona 5 itasha livery has been removed in preparation for Miatas at Laguna Seca in October. The car has undergone an extreme transformation and while we work out the kinks at the Garage, I'll be trying to hit crunch time this month to try and have the car fully prepared for the track by early July just so we have time to work out any additional kinks that may be discovered (or boost the car???).
More follow-up posts will be published about the car as I find time to write everything; there's a TON to write about, starting with mods that had began back in November 2018.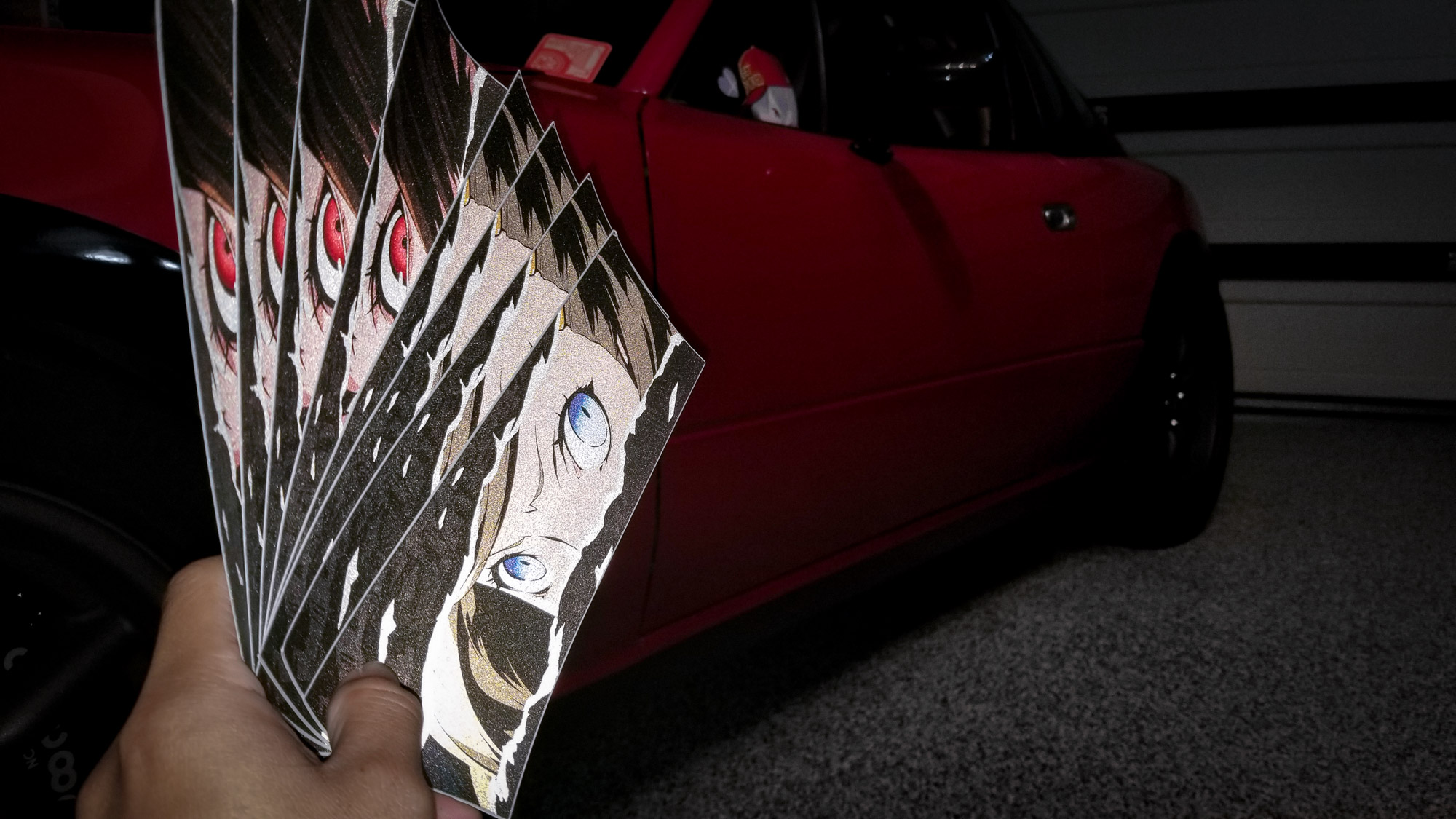 The last 4 unbranded Persona 5 itasha tribute slaps!
Anyways, about that sale…
HeartBeat has a track record of hardly ever having a sale, so take advantage of this opportunity!
To commemorate the history of the itasha, I'll be holding a sale for basically every product on the website at up to 50% off!
The sale will take place between May 30th and June 7th and all orders will be eligible for a giveaway for the last four (4) pairs of unbranded Persona 5 cut-in slaps. That's right- FOUR (4) orders will be randomly selected to receive the last pairs of the unbranded Persona 5 itasha tribute slaps.
These were created with the original assets for the itasha and the first (and only) batch sold were actually unintentional misprints. These are the last slaps remaining from that batch. In total, there's approximately 50 of each Makoto and Ann unbranded cut-in slaps in circulation. Oops.
New checkout option for those going to Sugoi Saturday…
For those going to Sugoi Saturday on June 1st, you will see there is a new shipping option allowing you to pick it up locally! Simply select the "Sugoi Saturday" local pickup option at checkout!
You will need to follow me on Instagram or email me directly to contact me in real-time. I will do my best to keep everybody updated about where I will be!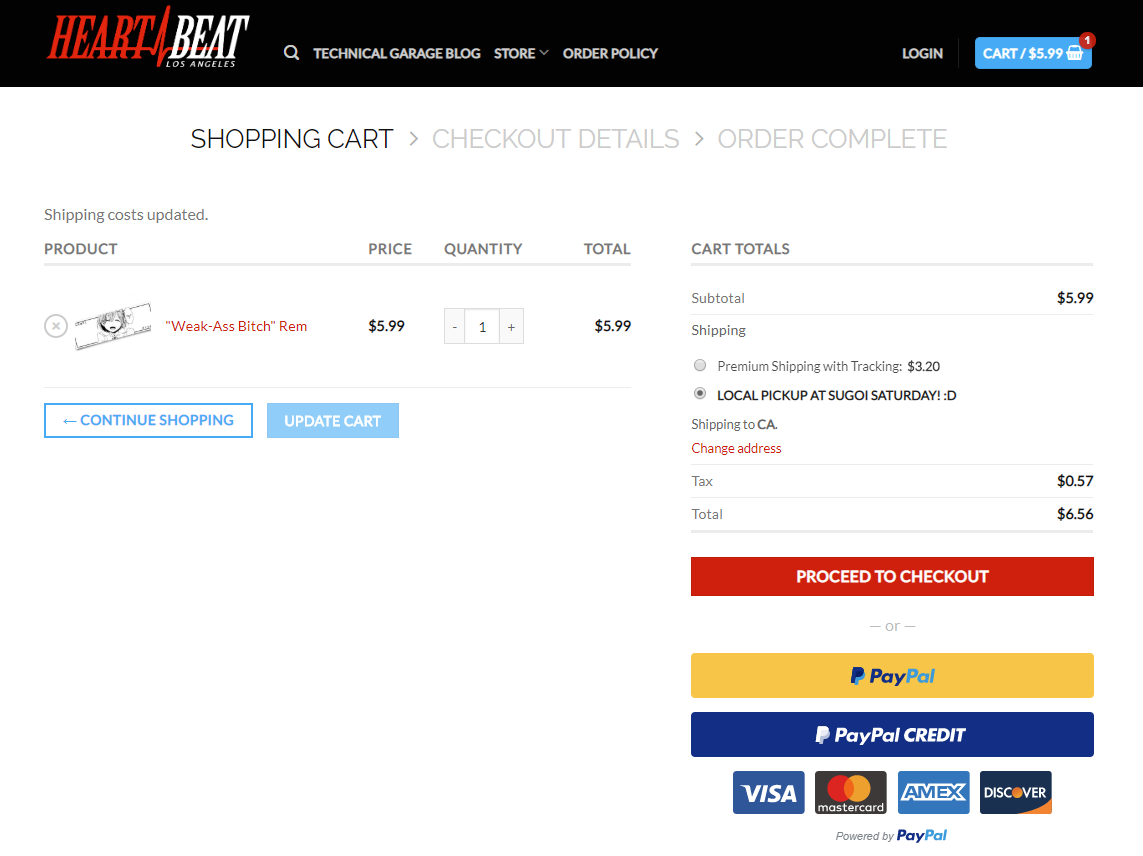 Select "LOCAL PICKUP AT SUGOI SATURDAY :D" and be sure to DM me on Instagram saturday morning!